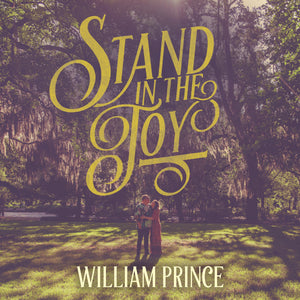 Order "Stand in the Joy" Now
Guided by a practical yet profound gratitude, William Prince's songs convey the power of wonder and humility. A masterclass in skillful simplicity, Prince's songwriting is grounded in a balance between the personal and the universal, his own moments of self-discovery and the larger questions we face together. Prince offers what's true for himself in whatever way it is helpful. Grace is not a final state but a process.
Stand in the Joy is a declaration of joy. Grounded in the strength to stand in the goodness of what you have, the new songs fights to give joy and happiness a chance. Produced by Dave Cobb and recorded in Savannah, GA, the album balances William Prince's noted baritone in a lush, warm atmosphere.
Stand in the Joy was released on April 14th, 2023. You can find it here.
Subscribe to the Six Shooter Records Newsletter
Get the best news and tunes right to your inbox.